Sustaining the Nordic games supremacy. (2/2)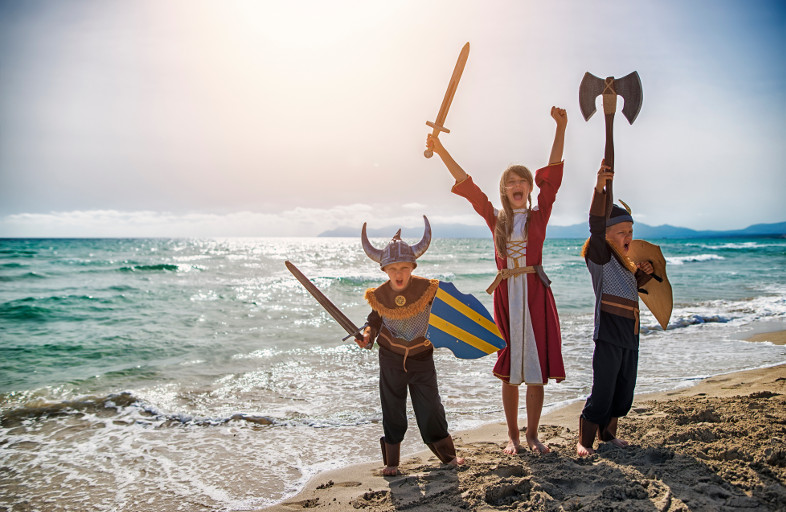 Malmö, April 2021
There are many things that we in the Nordic games industry have achieved together, building on the inherited cultural, political and societal foundations described in part one. Many of these actions can be replicated anywhere, while we ourselves certainly need to consciously keep going, always improving, if we are to have any chance at all of keeping our place at the front. New talent from all over the world is streaming into the global games industry, which really is heart-warming, but we need to keep our own children and our own pensions in mind, too.
To me, as should be obvious, this is a good thing, a sustainable Nordic supremacy in the global games industry. Should you disagree, either with it being a good thing or the supremacy itself, or if you would like to shortcut such progress in your own region or country, there are some note-worthy factors that have played an important role up until this point in time.
Organisation
For an emerging industry, it is particularly good to have other industries that are supportive, just as Nokia was for the Finnish games industry. Downstream, the telcos turned out to be more of a hindrance, however. The general sentiment today among European games industry organisers is that any creative sector clustering effort must be approached with caution. Many industries, such as film, really do regard the games industry as more of a threat than as a source of inspiration, co-operation or joint ventures.
That said, the film industry has its established place in cultural policy and the resulting financing and subsidy schemes may last for another generation. The Danish and Norwegian games industries went down this route, joining forces with film makers, and have since accessed such funding to a radically higher degree than in Finland, Iceland and Sweden, where the developers' organisations found their supporters in the public education, innovation or trade and export sectors.
At the beginning of the millennium, the games industry was totally dominated by Electronic Arts, Microsoft, Nintendo and Sony, financially as well as in society. Game developers did not have much of a voice then, as only the global game publishers' national distributors and their trade federation were heard on the European scene.
In 2006, we established the EGDF [European Games Developer Federation] to make our presence felt in Brussels. The first three years of operation were paid for half with membership fees and half with funds I secured from my local regional government. At the time, and in many European countries, it was local and regional, not national, innovation and cluster support initiatives that helped organise national games industries by providing public funding for project work, as games had not really reached the national agenda yet. Even our European federation of national trade organisations had to be opportunistic in the early years, taking part in several EU research projects, more or less well-focused on the games industry. As described before, creative, if slightly questionable, resource allocation was a factor in building a games industry.
It is important not to be lured away from core strategy and to be careful when signing up for fund-matching schemes in which you can count your own work as co-financing, because such "free money" comes not only with requirements on the actual work to be done, but also with demands for lots of report-writing as well as meticulous financial documentation. To take on such projects, they must synchronise perfectly with your organisation's goals, not just 50%, or even 75%, as that can turn out to be costly or even counterproductive in the end.
To make a handful of indie developers appear as an industry, white-paper style documentation is essential and needs to have a formal, registered organisation behind it. Here is where you prove the export revenue, job creation and other arguments for your industry that should impress your policymakers. You organise by adopting by-laws, holding general meetings, appointing a board and paying membership fees. Then you can sign contracts to join funded projects and send out invoices. You could even join the EGDF, if you're in Europe.
With the appearance of an organised industry thus in place, peer support through networks, meet-ups, events and traditions, all of which builds sense of community and culture, will do the rest to firmly establish you. The games industry is the most collegial, sharing industry I've ever seen, and those activities come almost naturally once you've put a stake in the ground and hoisted your flag. Additionally, export missions are great at nurturing a sense of belonging and loyalty, not only within groups but across companies, too.
A growing games industry also needs reasonably priced broadband internet and access to hardware samples and software development tools. Much of the latter is becoming free in terms of cost, at least initially, but console hardware development kits still have restricted access.
Finally, it doesn't hurt to have a leading, or at least visible and attractive, games B2B, or even B2C, event in your region or country, serving as your own display window, marketplace or home ground for establishing global business relations and building trust.
Document not only your industry's strengths but also its needs, that way you can be specific and have priorities when approaching your policymakers. You must conduct your own interviews and surveys, but the needs of your industry are going to be the following (probably even in this order):
1) Educated talent
2) Access to markets
3) Financing of different types, for different development stages
4) Your own meeting places and events
5) World-class internet access
6) Early access to hardware, development kits, game engines and other middleware
Other than that, it's just like supporting any other emerging industry from a policy perspective: the usual playbook with soft loans, export missions and inward investment promotion, because it works.
Attitudes
Government attitudes are heavily influenced by demonstrating growth and job opportunities, ultimately broadening the tax base, especially if these claims come from a trustworthy source. For true government support you need true organisation to be able to represent your industry, so just follow the recipe in the preceding section. You can never speak just for yourself or your own company to government, at least not until you employ thousands.
Don't expect your government to fund you like with the enormous tax breaks in Canada or the cultural grants given most applicants in France and Germany. That might be both fiscally and politically impossible, but they should be made aware of the support your global competition gets and you need to research the subsidies other sectors, like film, might be getting in your country.
Stay well clear of the gambling industry, at least for public-opinion and regulatory reasons, and be wary of amateur e-sports organisations, the film industry and cluster initiatives, regardless of whether they're labelled creative-sector or experience-industry. You don't want to be subject to scatter-shot policy measures, where you are bunched together with industries that are neither digital, global nor scalable. You are unique, and your potential contributions are of a higher order.
Your trade organisation should now take care of outside attention, both good and bad, answering the random media inquiries on industrial growth potential or some current moral panic. You are thus relieved of the responsibility of speaking wisely and politely on behalf of everyone in your industry and can focus on making your games and selling them to make even more games.
Having a proper trade organisation helps to get your work accepted as "a real job", by your parents and your partner as well as by the general public, through which you not only gain useful skills but can actually have a rewarding and life-long career. It can also help promote the inclusion, gender equality and diversity that we know underpins good working conditions and the resulting creativity and productivity.
Long-term sustainability
The games industry does not follow general-economy, stock-market, consumption or IT-sector trends. There are other, more influential factors, many of which are only obvious in hindsight. You should hedge your bets and strive to have an industry that is diverse in genres, sizes, platforms and business models. That may seem like a stretch, but many special skills used in making games are actually widely applicable across sub-sectors, unlike in biotech, for example.
It is great to have "locomotives" that demonstrate growth and success, but they have their drawbacks, too. They provide stability, but only until they fail or move away, or they may eventually generate spinouts, with senior talent striking out on their own, but they also absorb potential start-up talent by providing alternative, safe, CV-building jobs at a high-visibility employer.
To support that kind of healthy, flexible, regenerating diversity, you need a rich, varied funding landscape, from misappropriated student loans over cultural content grants to angel investor networks, R&D grants, all the way to major ICT VCs and global M&A giants.
On the global playing field, you need a clear profile and visibility for your industry to efficiently attract strategic investors. These provide exit opportunities for your entrepreneurs, thereby giving them the means to eventually reinvest in your national industry through new start-ups, either of their own making or established by others.
A global profile encourages "exiles" to return, maybe when their children reach school age, seeding your industry with world-class talent and experience. You need to ensure the local availability of relevant talent, where not only experience counts but education is truly important, too. In many countries, vocational colleges, with admission based on tests and work samples rather than school grades, have proven to be particularly effective. Academic education definitely contributes but must be kept flexible to stay relevant for the industry. With the rigorous planning and quality control in place at universities, courses risk becoming obsolete before they are even ready to accept applications.
"Play" competition, often carried out with new teammates, be it like demo (scene) parties or the more recent game jams, strengthens and readies new talent for "real" competition in the global marketplace. We've run our own Nordic Game Discovery Contest quite successfully all over the world for five years now, and we'd be very happy to be invited to run it in your country at your leading games event.
It is, of course, a huge advantage to be among the countries that are attractive for top global talent, or convincingly promotable as such, that can offer much of what they and their families desire. You need to be alert, though, and ready to engage in professional migration issues. Sweden, to pick a recent example, has displayed deep incompetence in government and thus destruction of invested private capital by deporting foreign experts on visa technicalities at the miniscule level of a previous employer miscalculating paid vacation days owed. Of course, this is not systemic xenophobia, as sheer stupidity and lack of moral backbone would be a much simpler explanation.
In the Nordics, we've even brought our skill-development and risk-taking approaches into the financial sector in recent years. Today, on the Stockholm stock exchange, there are some 25 game development and publishing companies after a long series of IPOs. At least five of them are, at the time of writing, pursuing aggressive global M&A-driven horizontal and vertical growth strategies. This increases the opportunities for successful developers to make attractive exits, especially when supported by venture capital in the first rounds, allowing the entrepreneurs to stay in control longer and thus increasing the capital potentially reinvested in our region's industry.
Even if, or rather when, we eventually face a major downturn, or a collapse of one or more of the current stock-market darlings, it has already been proven that the games industry as such is both non-cyclical and highly resilient. Still, early-stage venture capital funds can play a crucial role in linking deep industry understanding and wide trust networks to more agnostic sources of finance. This is even more the case if you have a scarcity of government support. Early-stage regional venture capital funds are also a conduit to global financial sources, as they cultivate links to major global venture capital players for the later, bigger rounds of financing.
So, currently the top Nordic strategic imperatives for a sustainable games industry are ensuring the availability of 1) a skilled workforce through educations and other means and of 2) Nordic-focus seed and early-stage equity investments. On my end, we are radically expanding the recruitment and education functions and content for our several yearly Nordic Game events, soon including also the general public, and we can now also demonstrate real traction for our Nordic Game Ventures VC fund. We would be grateful for your support and will of course be happy to help out with any initiatives you may have towards the same goals, just let us know.
Values and impact
Games create skilled jobs and competence development that is applicable across many sectors and also generate exports and tax revenue, but that is not all. To me, games can promote values like transparency, equality, accountability and fairness, both among their makers and their players, none of which can emerge without freedom of speech (some organisational values required for successful games development are outlined in the previous part, 1/2). As more and more games demand peer-to-peer communication in real time, driving latency towards the speed of light, they should then also drive the cost of content filtering or pre-censoring towards infinity.
After all, games are the most powerful learning medium in existence. My local newspaper discovered this perhaps ten or so years ago when visiting our regional airbase, there questioning the graphics quality of the fighter jet simulators as compared to that of modern games and then asking what that might mean for student motivation. The head of education responded, as far as my memory serves me: "That's not a problem. Thanks to games, all our recruits can already fly when they get here. We can focus on teaching them all the other important things."
I do understand that you might feel that such values and personal freedoms are not widespread, visible, or even allowed in your society today to the extent where a games industry would be sustainable. However, it could be the other way around: that you should, in fact, encourage your games industry as a means to strengthen precisely those values.
Yours,

(
Click here for suggested sound track on Spotify.
)