Why do I suddenly think my views matter?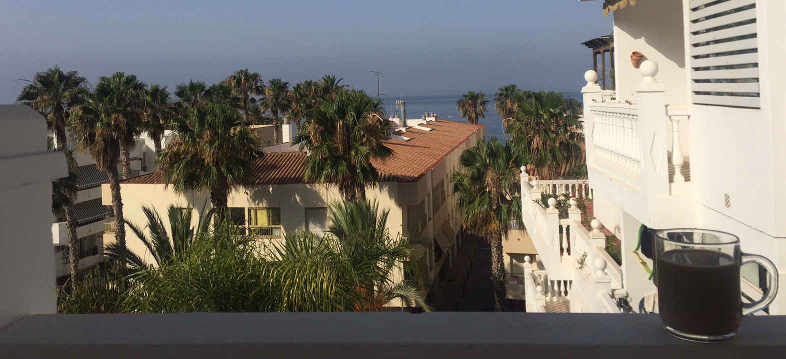 Malmö, October 2016
No, I'm not writing to you with that view of the Mediterranean, that's from when I coded the blog framework. I'm propped up in a hospital bed right now, returning after fairly undramatic surgery a month ago.
It was much more dramatic, actually, to do this year's Nordic Game conference after losing 100 KEUR of public funding. That was really worrisome. But we made it, and we did it without bleeding too much. We're certainly going to do it again in 2017 - because we have to - but how we're going to do it is something we need to talk about; you, me and Jacob.
We will also keep trying to improve and expand on our offering. Last year we exhibited together at the ComicCon fair. This year we have launched the Nordic Game Discovery Contest, which will push more of our new talent into the global spotlight while bringing closer some of the regional events in the Nordics. This will help attracting attention and investments for our developers, and should do the same for the events, too. We need to open up the discussion on what we have to offer, and what we could offer.
All these years, we have been working quietly in the background, just like public servants; not voicing an opinion unless asked. But, thinking about our 'communication strategy', I'm getting more and more convinced that it has to change now.
This house that we built together
Together with the Nordic developers, we've built Nordic Game into the largest game developers' conference in Europe. Jacob and I fantasised about this, back in 2004. We thought it could be done in maybe five or six years.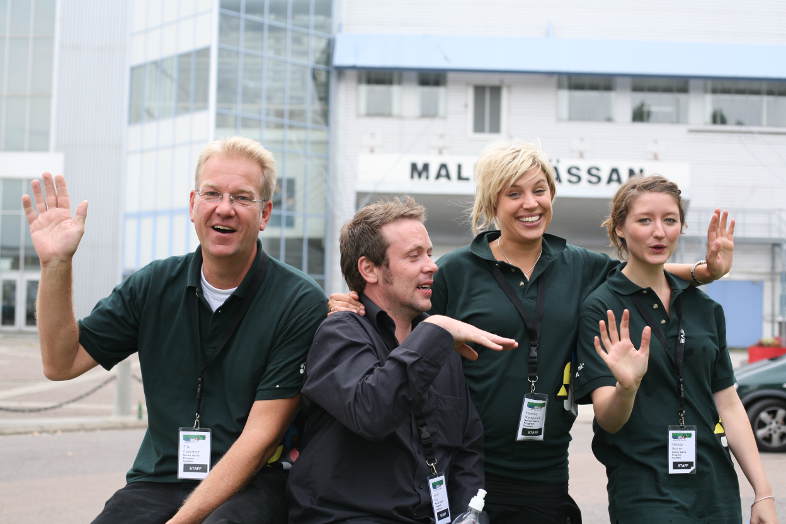 Yes, we were younger in 2007. Much younger, it seems.
People laughed at us. They were right to: I mean, a failed game developer and a games reviewer? In the end, it just took twice as long. Maybe it wasn't as difficult as people thought - or maybe we're actually better than we think (is that typically Nordic?). Jacob and I are not 'events professionals', and that may be our secret: We love games and the games industry - and the people who make them. We surpassed GDC Europe with about 30% in participants this year. I'm proud of that. It's certainly not been easy getting sponsors and exhibitors for us, competing with them, with the GDC flagship and the big organisation that they have - but eventually it happened.
It just had to happen. Losing almost all public funding was more than expected: I did the plan and budget myself several years ago, so no surprise there. Our first conference had almost 200 participants and 40% subsidies. Now, in May, it was 2,000 and 4%. All game developer conferences - many conferences in general, actually - have subsidies of some sort, at least from local government. Still, we just had to double-jump across that gap, and we did. A great product, successful sales, mutually beneficial deals with commercial actors and industry bodies secured our success. We now have to do it again. And again. Grind. Level boss. On to the next level... But this time it feels like we're on the brink of something truly new. We're proven, independent and can choose to go several different ways. That's why we need to take stock, to think this over, and that's why we really need your input.
What we've learned
I'm also very proud of the Nordic Game Program - the development support we handed out, and what the Nordic developers made of it. We did this for ten years - and we made a lot of friends.
We built joint expo booths, fixed San Francisco parties and we paid hundreds of developers to make games. And they were grateful. I used to say 'thank the Nordic taxpayer, not me' - or that they should thank our fantastic politically-appointed groups of game experts who made the choices, or maybe the five Nordic Ministers for Culture (well, four of them, at least, as one major country never was very positive). But it was actually us who felt their gratitude. Honestly, it felt great - we were their friends and everybody knew us and we knew them all. But we were silent. I've never had a proper job and never wanted one, so we ran the Nordic Game Program as private contractors. And I was scared away from municipal-level politics at the age of 18. Still, I firmly believed that it was proper for us to behave like public servants: Not voicing an opinion unless asked. Meanwhile, the Nordic games industry has grown tremendously. It's not like everybody knows me and Jacob anymore - we've finally come to realize that.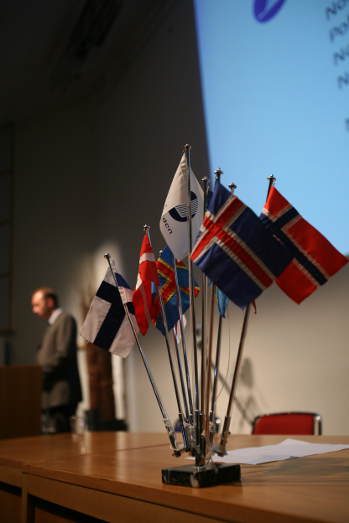 He was one of those four supportive Ministers for Culture, by the way.
That great program may be finished forever. And Nordic Game probably has become too big for us to know everybody. But it is all about the developers. That much I know, because - surprise - that is what came out of our thorough strategy development work, with leading consultants and all that, a couple of years ago.
Our core stakeholder is not the global publisher, the ad network or middleware maker - nor is it local or supra-national governments. Our focus is, and will remain, the Nordic game developer.
It's you. Or at least a number of all of you that I hope are reading this.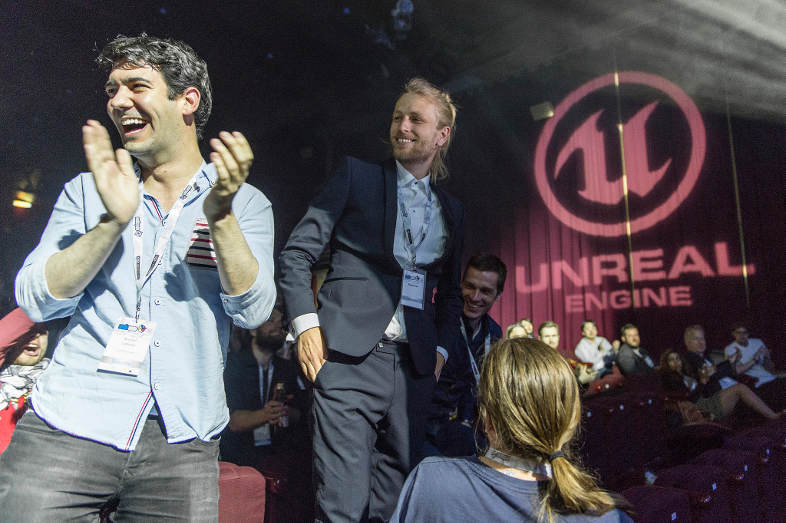 It's all about the developers - the real stars of the show.
What future do you want to see for Nordic Game?
We're speaking up now because the Nordic Game conference is this fantastic thing that we built together with our industry - and we absolutely must secure it, make it sustainable, yes - even imagine it without Jacob and me leading the charge every year.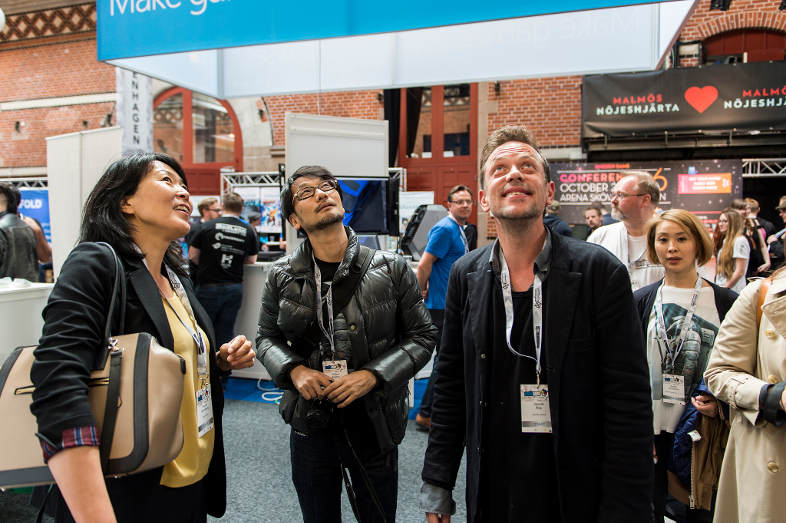 - Look how big it has grown...
I probably won't be doing this for another twelve years. There are other things I want to do, too, which I'll come back to in a later piece. I'd rather not sell Nordic Game to a gardening magazine publisher or to someone from another continent, if there is a good alternative to be found. But my daughters are in care and law, even though they grew up with games and game development, and they told me a couple of years ago that they think it is all great, but they don't want to take over. So, we need to start talking about it: Succession.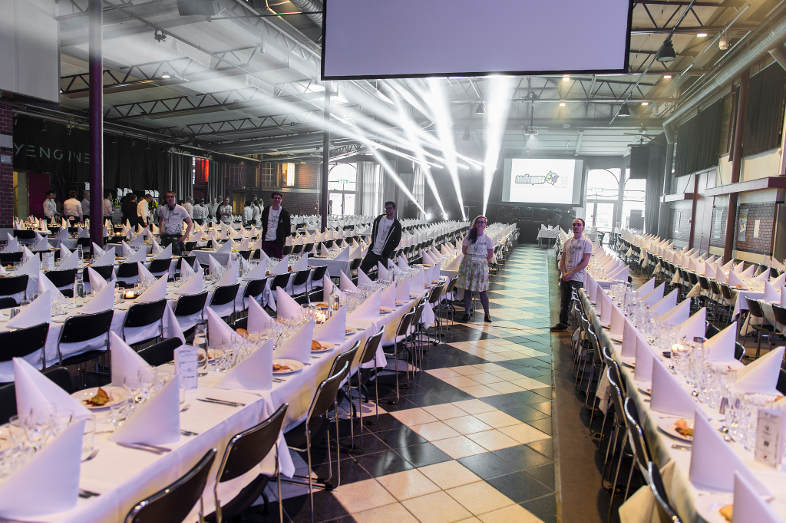 The table is set for the future.
And while we're at it, there's a number of other things we'd like to talk through with you. Like, how do we maintain the Nordic profile when the subsidies are gone? Should we even bother, really? (It's worth noting that Sweden's lack of real support for the Nordic Game Program was possibly due to this; that it was really, truly Nordic, and not Swedish.) So I think it is definitely time to change our 'communication strategy'. From now on, we're going to speak out as never before.
Because we need to discuss these things; our conference, what else we can we do for the Nordic game developers, and challenges the games industry is facing. Times are changing - which is good. New technologies, new opportunities, new game formats, stories, business models, developer roles, and much more is coming. I love that. We can not only catch those waves, I'm sure we together can influence the way our industry will evolve, also globally. And one of our footholds, or strong points in that, is the conference we built together. It's all connected.
So, let's talk about the future and about Nordic Game. What's your view?
Yours,

(
Click here for suggested sound track on Spotify.
)